Let's make as many lights as possible shine to bring hope to Sainte-Justine.
Fil de vœux
Send a few words of hope to the children and families who will be spending the holidays at Sainte-Justine this year.
Light the Way for Them
Fred Pellerin and his daughter Marie-Fée
Video available in French only.
"Go home tonight and open up your Christmas presents. We'll see you back here first thing tomorrow morning." And just like that, on December 24, 2019, Sainte-Justine entered into the lives of Marie-Fée Pellerin and her family. The "horrifying" results of a scan performed in Trois-Rivières the day before left them no choice but to cut short their holiday celebrations and make a beeline for Sainte-Justine.
Today, Marie-Fée and her father, Fred Pellerin, are proud ambassadors of the 16th annual Sainte-Justine Tree of Lights campaign. Now 18, Marie-Fée is opening up for the first time about her diagnosis of Hodgkin's lymphoma. For all the families like hers from across Quebec who will be counting on Sainte-Justine this year, please help make the Tree of Lights shine brighter than ever.
Jules and Lou, brother and sister
Jules and Lou share an uncommon bond. They both have deficiency of adenosine deaminase 2 (DADA2), an extremely rare genetic disorder, with only 650 documented cases in the world. They are the first Sainte-Justine patients to receive this diagnosis, and there are many more questions than answers right now. The siblings are blazing a trail for others to follow.
Lou was only three years old when she suffered a stroke. Nobody could explain why. A puzzling succession of symptoms followed, the cause of which also remained a mystery. Later on, after she and her brother Jules, then three himself, developed severe anemia, their doctors had an aha moment. New investigations drawing on the interdisciplinary expertise at Sainte-Justine were set in motion to find out what was going on. They recently spent nine weeks in the hospital, after they both received a bone marrow transplant. They are back home now and hoping that this will prove to be a lasting solution.
Thank you for being there for them and helping to forge Sainte-Justine's reputation as a top healthcare, teaching and research institution by donating to the Tree of Lights campaign.
Eli-Noah
In January 2023, three-year-old Eli-Noah developed a neck pain so intense that he could barely move. When things got worse and new symptoms emerged, he was taken to Sainte-Justine. The diagnosis was swift and devasting: there was a tumour in his neck and back. An aggressive form of cancer.
A genomic analysis of the tumour helped map out the best course of treatment for him. It involved surgery and high-dose chemotherapy, after which he received a transfusion of his own stem cells. Today, after 10 months in the hospital, Eli-Noah's bone marrow is growing back… cancer-free!
This year, there is bound to be an extra twinkle in his eye as your generosity makes the Tree of Lights grow brighter and brighter. For all the children out there who, like Eli-Noah, need the expertise Sainte-Justine is known for, please join us in sparking hope through the Tree of Lights.
Sandrine, pediatric nurse clinician
"I take care of these kids like they're my own." These touching words illustrate just how dedicated Sandrine is to her young charges. She loves her job as a nurse clinician. In her unit, she is in charge of children who require specialized care, often over an extended period of time. She listens to them, attends their needs and adapts her approach as required. Every child is different: they have their own personality, and they develop and heal in their own unique and individual way.
Health issues can dominate a family's life. But hope has the power to conquer these moments of uncertainty and adversity. Together with Sandrine, you can warm their hearts by helping to light Sainte-Justine's majestic Tree of Lights all the way to the top. Thank you for helping us and the children we care for grow beyond our wildest dreams.
AMBASSADORS
A heartfelt commitment to Sainte-Justine
From now until December 7, several wonderful allies, all of whom have a special connection with Sainte-Justine, will be lending their support to the 16th annual Sainte-Justine Tree of Lights campaign. CHU Sainte-Justine Foundation ambassador Guy A Lepage will be joined by Marie-Eve Janvier, Fred Pellerin and his daughter, Marie-Fée, as we reach out to people across Quebec to make the Tree shine brighter than ever. Together, they are determined to give back to the institution that has changed their lives forever. We are deeply grateful to them and to you all for helping children and families look ahead to a brighter future.
YOUR IMPACT
Thank you for reaching out to families in need
As well as delivering an incredible message of hope and comfort, your donations help support both the CHU Sainte-Justine in its pursuit of excellence and its Social Services Department, whose mandate is to help families who are struggling financially and emotionally. By helping them take care of their most pressing needs, Social Services allows parents to concentrate all their energy on helping their children get better.
The Magic of the Tree of Lights
Slide
Slide
Slide
Slide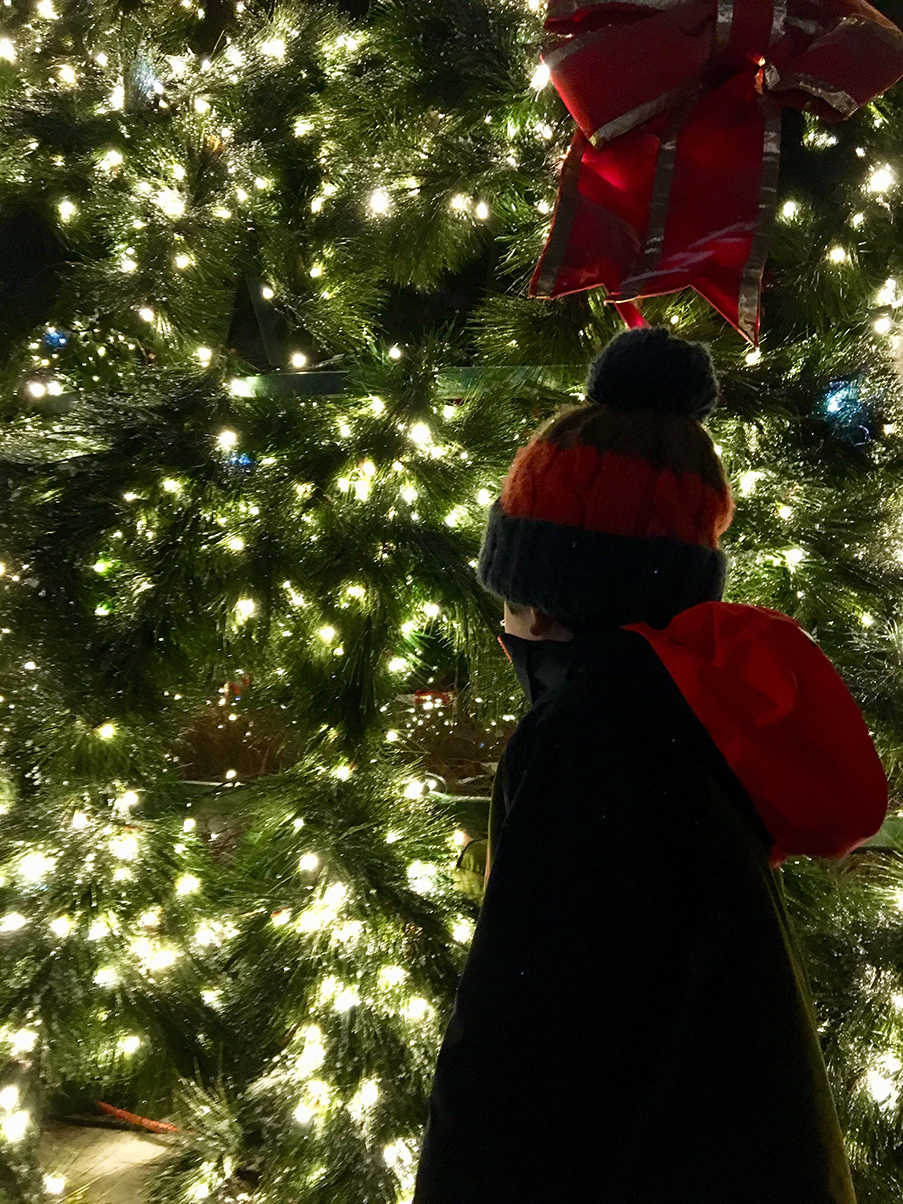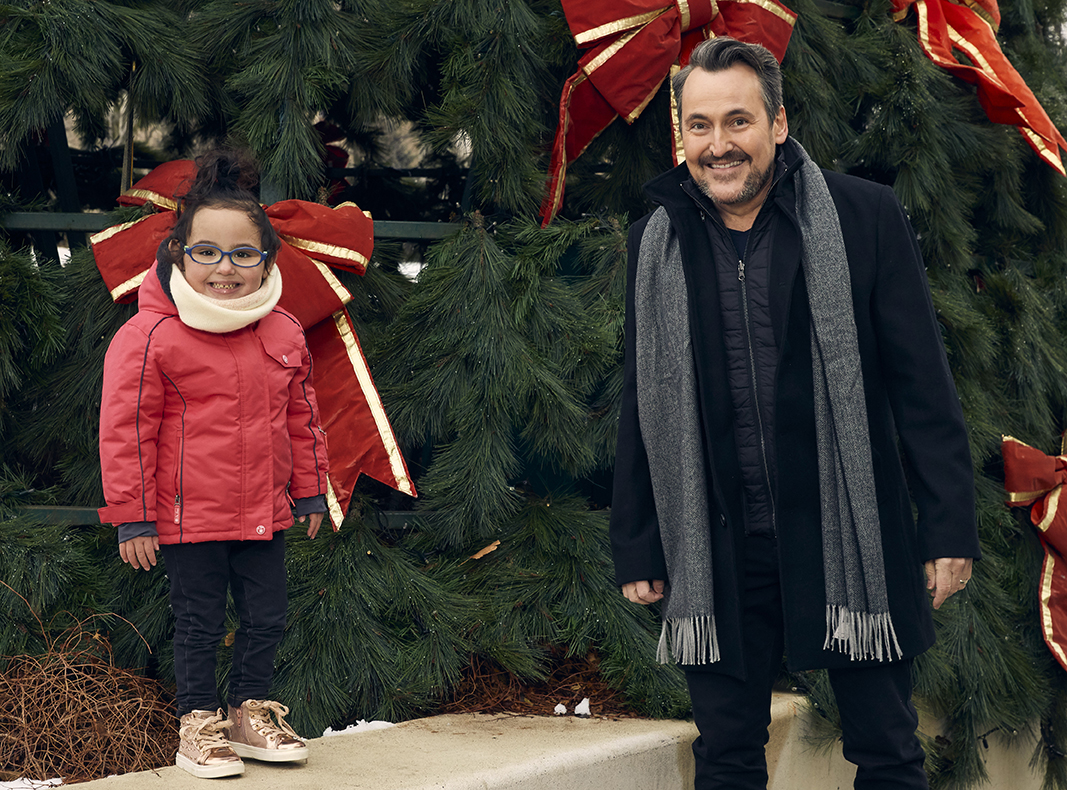 201123_FONDATIONSTEJUSTINE_SHOT01_0156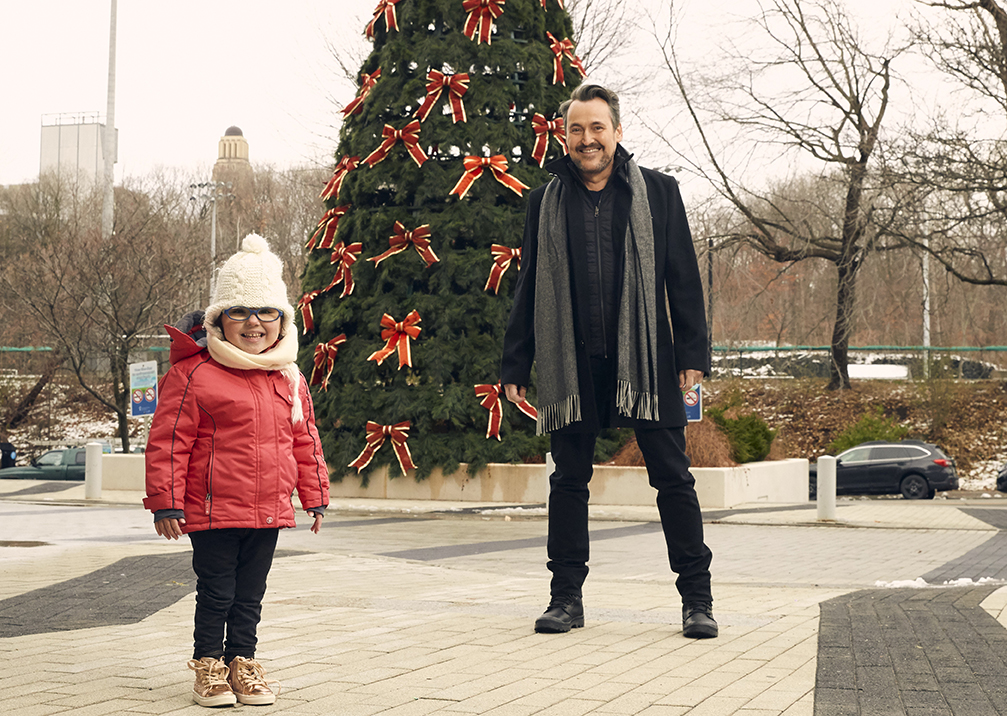 201123_FONDATIONSTEJUSTINE_SHOT01_0047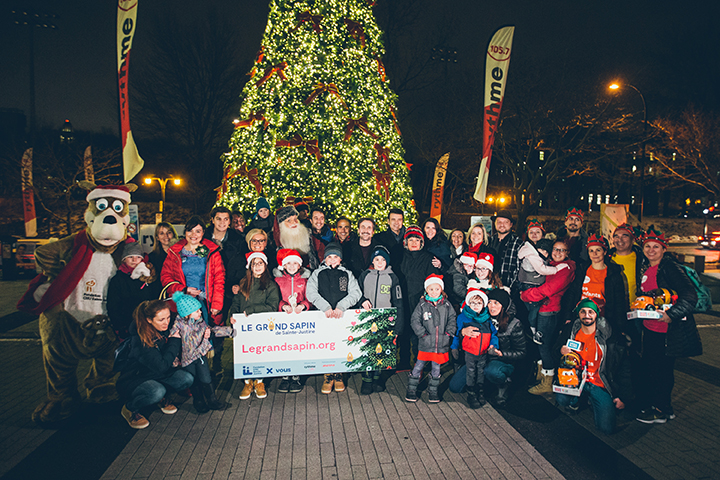 2018-12-03_18323451_photo_by_Arianne_Bergeron
2018-12-03_17175867_photo_by_Arianne_Bergeron
2018-12-03_17080245_photo_by_Arianne_Bergeron
Live TreeCam
Every day between November 27 and December 7, 2023, be sure to check back as the Tree of Lights grows brighter and brighter! The daily results will be simulcast on Rythme FM's Y'est 4 h quelque part (Monday to Thursday at 5:20 p.m.).
Thank you to all our partners